The 2021 Bentley Bentayga
Coming Soon To Bentley Parsippany

The 2021 Bentley Bentayga - An Elite Model For SUV Drivers
Featuring a breathtaking design, extravagant comforts, and unparalleled performance, the new 2021 Bentley Bentayga offers every New Jersey driver world-class luxury throughout every drive. Enjoy a commanding new design, exceptional handling and speed, and a plethora of lavish amenities and innovative technological details in the 2021 Bentley Bentayga.
What's New In The 2021 Bentley Bentayga?
The Bentley Bentayga has been refreshed for the 2021 model year and is prepared to make a great first impression. Drivers will discover a redesigned front grille, new taillamps, and redone wheel designs, as well as a new 10.9-inch infotainment touchscreen, renewed rear-seat entertainment, and many other added technological features. These changes have been made while keeping the Bentley brand's legacy intact, allowing every New York driver to experience a modernized Bentley brand vehicle in all its glory.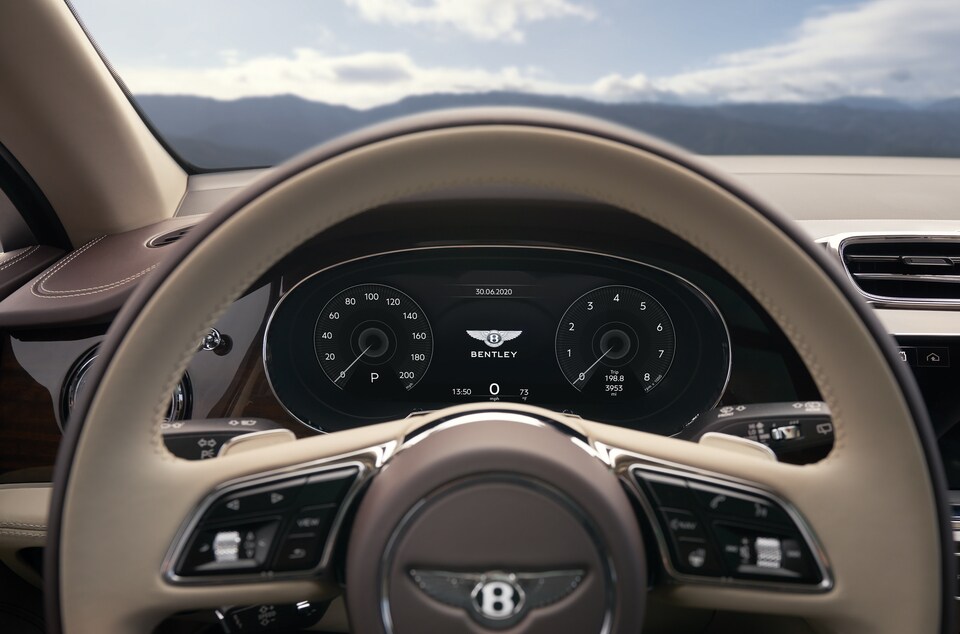 Explore The Exquisite Details Of The 2021 Bentley Bentayga SUV
Performance to Thrill and Excite
No matter which 2021 Bentley Bentayga you choose, you're sure to have an exhilarating drive. There are three powertrains available, ranging from the plug-in hybrid version to the expressive Speed engine. Each one is paired with an eight-speed automatic transmission as well as an all-wheel drive system, which guarantees any drive throughout Bergen County or beyond to be exciting and safe.
3.0-liter turbocharged V6 engine and single electric motor that earns up to 443-horsepower and 515 pounds-feet of torque
4.0-liter twin-turbocharged V8 engine that produces up to 542-horsepower and goes from zero to 60 miles-per-hour in just 3.8-seconds
6.0-liter twin-turbo TSI W12 engine with variable displacement that produces up to 626-horsepower and goes from zero to 60 miles-per-hour in 3.6-seconds
Interior and Exterior Design to Spoil You
The outside of the 2021 Bentley Bentayga is something to behold. While it showcases the space required in a compact SUV, the Bentley Bentayga creates sophistication and style from every angle. For the 2021 model year, the Bentayga has seen a refreshed exterior design, complete with new front and rear sections, jewel-like headlights and taillights, and a plethora of exterior color options from which our Middlesex County area drivers can choose.
The interior is just as stunning. As soon as you sink into the leather seats of the Bentley Bentayga, you'll find yourself surrounded by extravagant materials, high-end craftsmanship, and premium luxuries. The 2021 Bentley Bentayga is also extremely customizable. Choose the type of leather you want, decide between two different mother of pearl Breitling clocks, adjust the ambient interior lighting to the color you desire, and decide how much space you, your passengers, and your cargo requires.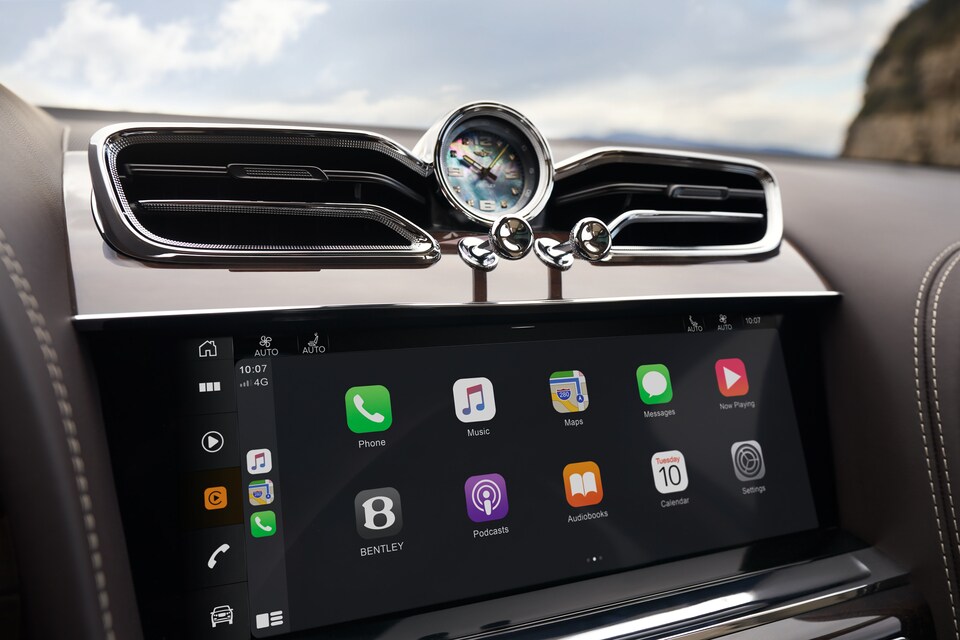 Technology to Connect and Engage
The 2021 Bentley Bentayga is also filled with technological details for your entertainment and safety. From the standard 10.9-inch infotainment touchscreen, which comes with navigation, Apple CarPlay® and Android Auto™ integration, and many other apps, to the suite of driver assistance technological programs, your Bentley Bentayga is here to assist and protect. If you're looking for more entertainment, don't hesitate to add on the optional pair of 10.2-inch rear-seat displays, the Naim 20-speaker premium audio system, and much more.
Which 2021 Bentley Bentayga Trim Level Is Right For You?
The 2021 Bentley New Bentayga is available in three main trim levels, with a Bentayga V8 First Edition available for the first few months of its release. We encourage every Morris County area driver to search through the available models to see which one stands out.
2021 Bentley Bentayga V8
The 2021 Bentley Bentayga V8 somehow manages to combine high-end luxuries, luxurious comforts, and formidable performance to create a must-have SUV. This trim level comes with the 4.0-liter twin-turbocharged V8 engine, a choice of seven exterior paint colors, a panoramic roof with tilt and slide, five premium grade, leather, hide color options, and many other customizable design features.
2021 Bentley Bentayga Speed
Showcasing a sporty aesthetic, unrivaled performance, and speed that will get your adrenaline racing, the 2021 Bentayga Speed trim level is designed for NJ drivers that are looking for a thrill. The entire Speed trim level is covered in sporty design details, such as sports foot pedals, the choice of up to 17 exterior paint colors, dark tint radiator matric grille, and much more. You'll also find plenty of sport in the 6.0-liter twin-turbo TSI W12 engine.
2021 Bentley Bentayga Hybrid
Ready to impress with the right balance of efficiency and power, the 2021 Bentley Bentayga Hybrid is a luxury plug-in hybrid that you won't want to miss. It comes with a 3.0-liter turbocharged V6 engine and a single electric motor that work together to earn a great fuel economy rating as well as plenty of power behind the wheel. You'll also find it can go up to 18-miles using just electric power.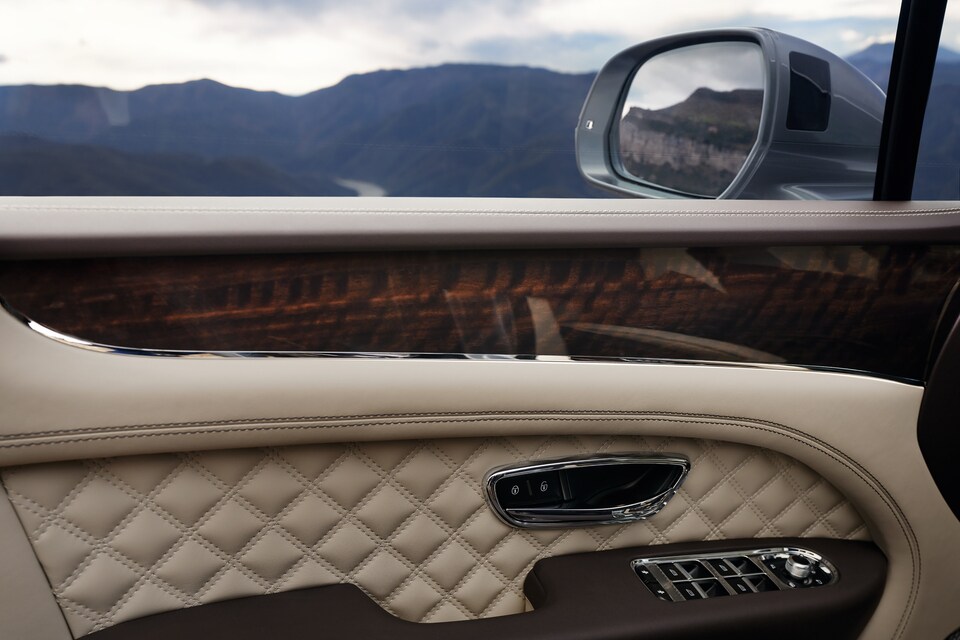 Frequently Asked Questions About The Bentley Bentayga
Are you considering a new Bentley Bentayga for your next luxury SUV? If so, you may have a few questions you'd like answered before you buy it. Here are answers to some of our most frequently asked questions about the Bentley Bentayga to help you decide.
Is the Bentley Bentayga reliable?
The Bentley Bentayga is handcrafted with extraordinary materials and high-end technological features. Because of this care, the Bentley Bentayga is extremely reliable and will provide you with a long-lasting lifetime of driving experiences, especially if its routine maintenance is performed.
Can you drive a Bentley Bentayga every day?
Yes! The Bentley Bentayga is capable of being your daily driver, whether that means commuting you to work or bringing you around NJ for errands.
How fast can the Bentley Bentayga go?
The Bentley Bentayga can go up to 190 miles-per-hour with its new 6.0-liter twin-turbo W12 engine. It also boasts a horsepower of up to 626 and a zero to sixty miles-per-hour acceleration time of 3.6-seconds.
Is the Bentley Bentayga a seven-seater?
The Bentley Bentayga can seat either four or seven passengers, depending on which version you purchase. Add on the third row and receive seven seats in the process.
Experience The New 2021 Bentley Bentayga At Bentley Parsippany
If the Bentley Bentayga sounds like an SUV that you need in your lineup, we recommend visiting our Bentley Parsippany dealership to take a closer look. We have a wide array of new Bentley cars and SUVs available, and our consultants are more than happy to help you find the perfect Bentley Bentayga for your preferences. 
Contact Us About The 2021 Bentayga!