The 2020 Bentley Bentayga
Now At Bentley Parsippany

The 2020 Bentley Bentayga - An Elite Model for SUV Drivers
With more and more drivers throughout New York and New Jersey gravitating toward the flexibility and versatility of SUV style vehicles, there have historically been very few options available to drivers who enjoy the finer things in life. Until the Bentley Bentayga came along. This incredible SUV crossover, available now at Bentley Parsippany, delivers everything you want in a luxury car, combined with all the virtues of SUV driving that you love.
Still in its first generation that was introduced in 2017, the 2020 Bentley Bentayga is turning heads and generating stares everywhere it goes in the Morris County area. Five-passenger seating is standard, but you can opt for seating for four with power-adjustable rear seats to increase space and maximize comfort.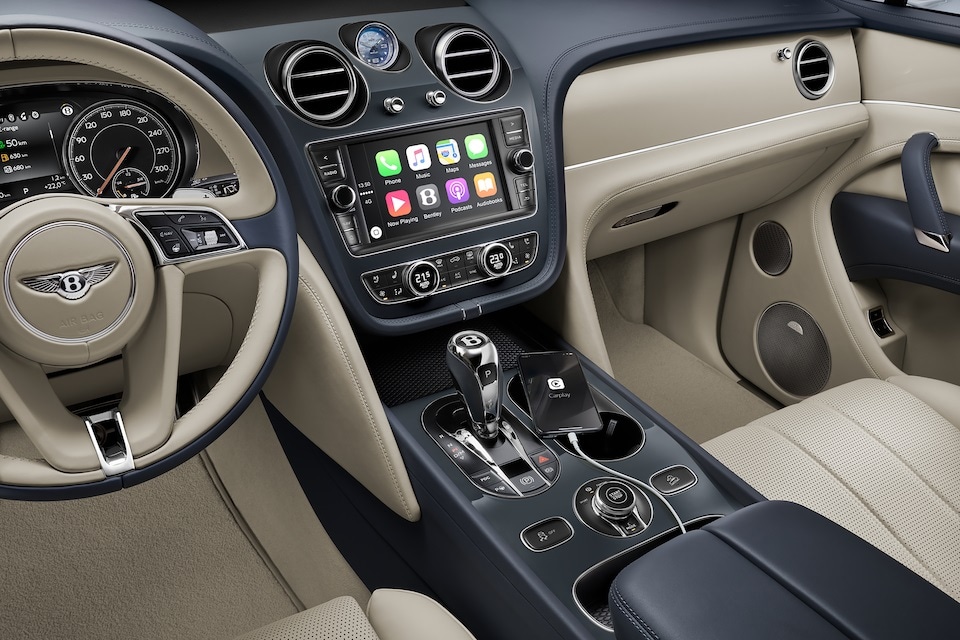 New for the 2020 Bentley Bentayga
New for model year 2020, a plug-in hybrid powertrain debuts as the base engine system for this SUV. The turbocharged 3.0-liter V6 gas engine works with a rechargeable battery pack and electric motor to provide 443 horsepower and a nice electric-only driving range of 16 miles. It joins optional upgrades that include a robust V8 and an incredible V12 as one of an impressive array of available Bentayga engines.
Performance to Thrill and Excite
The addition of the hybrid powertrain to the Bentayga lineup allows drivers throughout Middlesex County one more option for customizing their elite SUV. There are multiple models available for this vehicle, and a variety of pulse-quickening engines to get you where you need to go, including:
The new, V6 plug-in hybrid, which delivers 443 horsepower and 516 pound-feet of torque
A twin-turbocharged 4.0-liter V8 engine, which delivers 542 horsepower and 568 pound-feet of torque
A twin-turbocharged 6.0-liter V12 engine, with an astounding 600 horsepower and 664 pound-feet of torque
Plus, for Bergen County drivers who need even more options, Bentley is also making this SUV available with an available diesel engine. But, regardless of which flavor you prefer and how fast you want to open your luxury SUV on the open road, you can look forward to standard all-wheel drive and an automatic transmission on all models.
Trim Levels and Configurations You'll Love
Ready to configure the ideal Bentley Bentayga for your office commutes? There are a number of incredible models available in this lineup for you to choose from, each with its own personality and performance flair. Options include:
2020 Bentley Bentayga Hybrid
2020 Bentley Bentayga V8
2020 Bentley Bentayga V8 Design Series
2020 Bentley Bentayga
2020 Bentley Bentayga Speed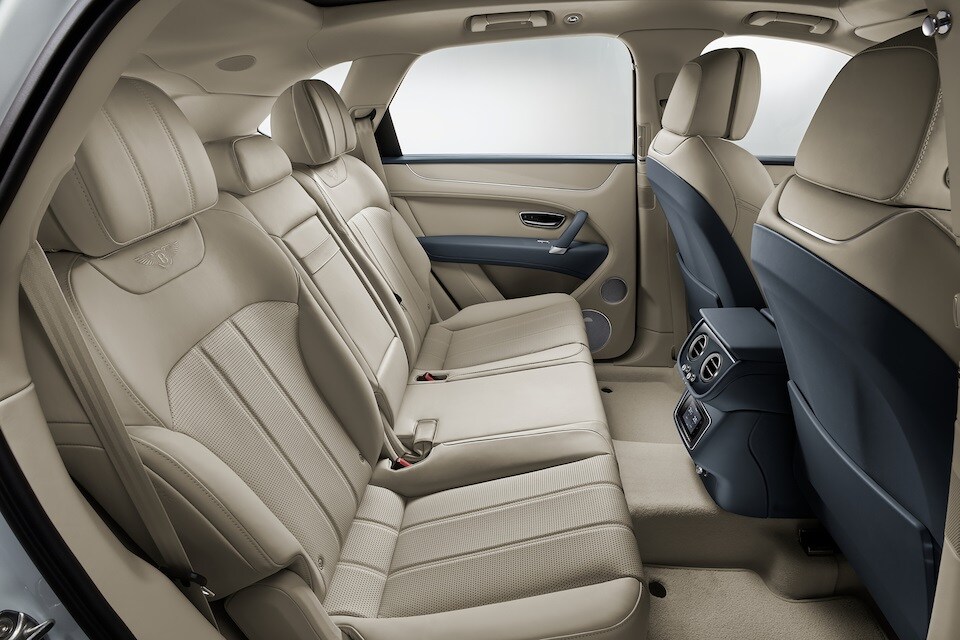 Interior and Exterior Design to Spoil You
As a well-crafted, hand-built, off-road SUV, it should come as no surprise that a lot of detail and attention goes into every inch of the 2020 Bentley Bentayga. Like every Bentley vehicle that came before it and will come after it, the Bentayga delivers an exterior that is designed with the carmaker's signature lines, curves, and attention-stealing front grille.
Other drivers will notice this Bentley model coming even from a distance, thanks to its eye-catching exterior elements, and you, and your passengers, will marvel at the interior design and its impeccable level of comfort and pampering. Slip inside this SUV and sink yourself into its comfortable seats that are designed with the finest materials, and feast your eyes on the variety of high-end, luxurious design elements throughout the cabin.
Technology to Connect and Engage
The list of standard features and optional customizations for this vehicle is lengthy. A comprehensive look at everything the Bentayga gives you can be obtained by visiting our sales team in person, but to pique your interest, we can give you this sneak peek. You won't be disappointed by the standard roster, which includes:
Premium entertainment system with a DVD and CD player, satellite radio, and built-in media storage
Wi-Fi, Bluetooth, USB, and Apple CarPlay for connectivity
Premium leather upholstery
Power-operated liftgate
Frequently Asked Questions About The Bentley Bentayga
Are you considering a new Bentley Bentayga for your next luxury SUV? If so, you may have a few questions you'd like answered before you buy it. Here are answers to some of our most frequently asked questions about the Bentley Bentayga to help you decide.
Is the Bentley Bentayga reliable?
The Bentley Bentayga is handcrafted with extraordinary materials and high-end technological features. Because of this care, the Bentley Bentayga is extremely reliable and will provide you with a long-lasting lifetime of driving experiences, especially if its routine maintenance is performed.
Can you drive a Bentley Bentayga every day?
Yes! The Bentley Bentayga is capable of being your daily driver, whether that means commuting you to work or bringing you around NJ for errands.
How fast can the Bentley Bentayga go?
The Bentley Bentayga can go up to 180 miles-per-hour with its Bentayga V8 engine. It also boasts a horsepower of up to 542 and a zero to sixty miles-per-hour acceleration time of 4.4-seconds.
Is the Bentley Bentayga a seven-seater?
 The Bentley Bentayga can seat either four or seven passengers, depending on which version you purchase. Add on the third row and receive seven seats in the process.
Meet and Test Drive the SUV You Were Meant to Own
Learn more about the 2020 Bentayga lineup, and the rest of our outstanding Bentley collection, by visiting us in person soon. We're conveniently located in Morris County, and we look forward to working with you soon to match your personality to the Bentley car or SUV of your dreams.
Make an Inquiry