The 2020 Bentley Continental
Now At Bentley Parsippany
Experience The Redesigned 2020 Bentley Continental GT
Adding excellence to your life is imperative. When drivers in New Jersey and New York are searching for the most exquisite vehicle that will leave a lasting impression wherever they go, they look towards the new 2020 Bentley Continental GT. With its lavish exterior design, breathtaking interior comforts, and impressive high-performance qualities, your new 2020 Bentley Continental GT will become the talk of Morris County and beyond.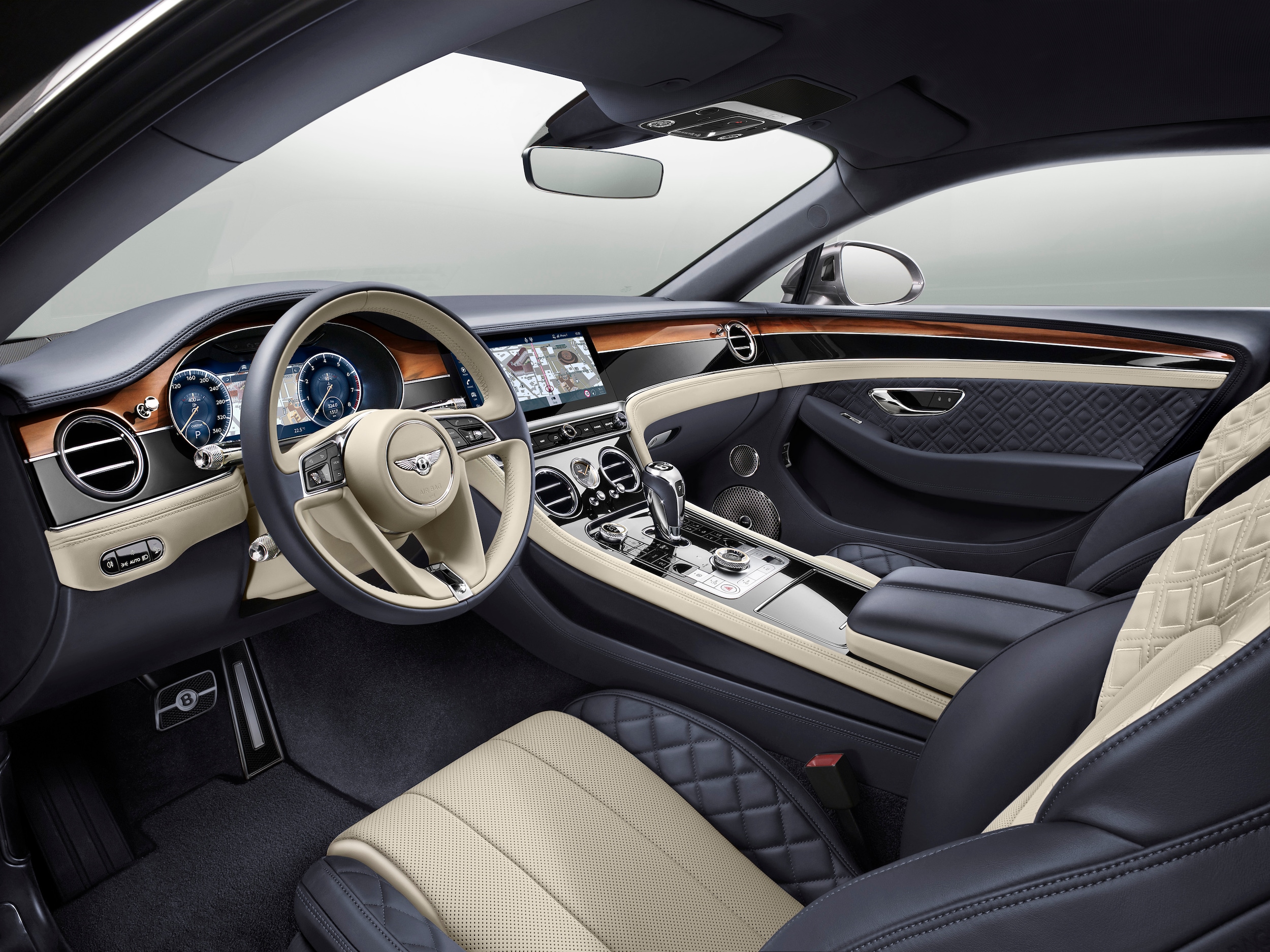 Four Models From Which You Can Choose
The 2020 Bentley Continental GT comes in four models. While each does contain differing qualities, they mostly remain the same. Drivers can decide between two engine options and either the stunning coupe or open-air convertible as well.
2020 Bentley Continental GT
2020 Bentley Continental GT Convertible
2020 Bentley Continental GT V8
2020 Bentley Continental GT V8 Convertible
Unrivaled Design
Expect to be seen in the new 2020 Bentley Continental GT. Whether you're driving the coupe or the convertible, you'll be coveted wherever you go. The exterior design of the Bentley Continental GT can only be described as awe-inspiring. Drivers in Middlesex County and Bergen County will become green with envy as they notice the sharp lines racing down the refined, sloping body. New crystal-effect LED headlamps create a bold statement while the oval tailpipes and elliptical back lamps make others keep watching as you drive away.
The interior of the 2020 Bentley Continental GT takes luxury to a new level. Premium materials, such as hand-cut grade-A leather, your choice of hand-crafted veneered wood, and contrasting chrome finishes, cover every portion of the cabin while interior features and first-class designs make your journey as relaxing and enjoyable as possible.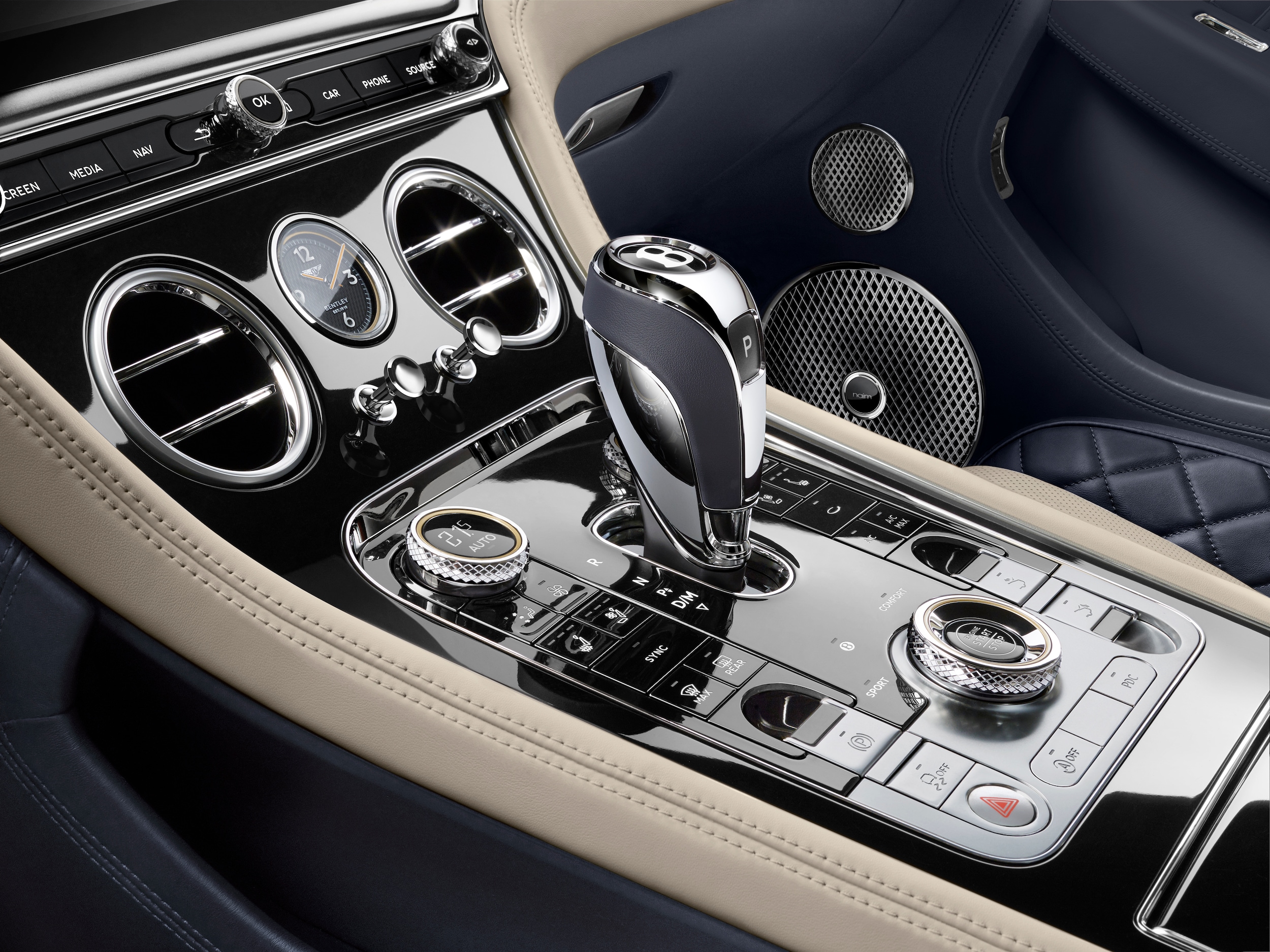 Two Performance Options To Make Your Heart Race
Looking for more power than you know what to do with? The 2020 Bentley Continental GT features two outstanding engine options that will get your adrenaline flowing and will leave every New Jersey driver jealous.
4.0-Liter Twin-Turbocharged V8 - Produces up to 542-horsepower and 568 pounds-feet of torque and is paired with a new eight-speed dual-clutch transmission.
6.0-Liter Twin-Turbocharged W12 - Produces up to 626-horsepower and 664 pounds-feet of torque and is paired with a new eight-speed dual-clutch transmission.
Besides power, the 2020 Bentley Continental GT also shows off with its supreme handling and effortless confidence. Four driving modes allow you, the driver, to stay in control, responsive braking lets you enjoy the speed you love, and active systems, such as active all-wheel drive and active roll control, help to keep you firmly on the road.
Technological Advancements 
Innovation surrounds the entire cabin of the Bentley Continental GT. Combining modernized electronics with legendary craftsmanship, drivers can stay connected in this technological world while still representing the Bentley brand. In fact, you can choose whether to have the center interior fascia contain the 12.3-inch high-resolution touchscreen display or the cherished three analog dials. With the optional Bentley Rotating Display, switch between the two depending on your mood.
To help keep you safe, there are also many included or available driver assistance technologies. These range from the Intelligent Driver Assistance Features like Lane Assist, Head-Up Display, Blind Spot Assist, and much more to the helpful assistance features, such as Adaptive Cruise Control, Matrix Beam Headlights, and My Bentley service.
Frequently Asked Questions About The New Bentley Continental GT
If you're considering purchasing a new Bentley Continental GT in NJ, you may have a few questions or concerns. To help our New Jersey and New York drivers, here are a few answers to some of the most frequently asked questions we receive about the Bentley Continental GT.
Where is the Bentley Continental GT made?
The Bentley Continental GT is designed with both modern manufacturing and hand craftsmanship. Since 1938, the Bentley brand has had its factory in Crewe, United Kingdom, where it first started building airplane engines for World War II. No, the factory employs about 4,000 people and produces around 11,000 Bentley cars and SUVs per year.
Is the Bentley Continental GT reliable?
The Bentley brand is handcrafted and is designed to last. With the amount of precision included in the building process, drivers can expect the Bentley Continental GT to be reliable for many driving miles to come.
Does a Bentley Continental GT hold its value?
While every new car does lose some value in depreciation, high-end brands, including Bentley, hold their value at a better rate because of their legacy and brand name. The Bentley Continental GT also contains many timeless features that will enhance your sell rate.
How many miles will a Bentley Continental GT last?
The Bentley Continental GT is destined to last for many driving miles. Not only does it offer high-end performance, but it also comes with many impressive powertrain features and high-end materials. Of course, the reliability of any vehicle also depends on how well you take care of it.
Try The New 2020 Bentley Continental GT For Yourself
If you would like to learn more about the new 2020 Bentley Continental GT, we encourage you to visit our Bentley Parsippany showroom. Our associates are available to answer your questions and offer you a test drive at your next convenience.
Schedule A Test Drive