The 2020 Bentley Flying Spur  
Now At Bentley Parsippany

Review The New 2020 Bentley Flying Spur
The Bentley Flying Spur is technically a sedan, as it has four-doors and more space for the rear passengers to spread out, but it's unlike any sedan that you've ever seen. With the extravagance of a Bentley brand vehicle and the high-performance that you're looking for in a sports car, the 2020 Bentley Flying Spur is one sedan you won't want to miss. Whether you're from New Jersey or New York, we encourage you to see how you'll leave a lasting impression in the new 2020 Bentley Flying Spur.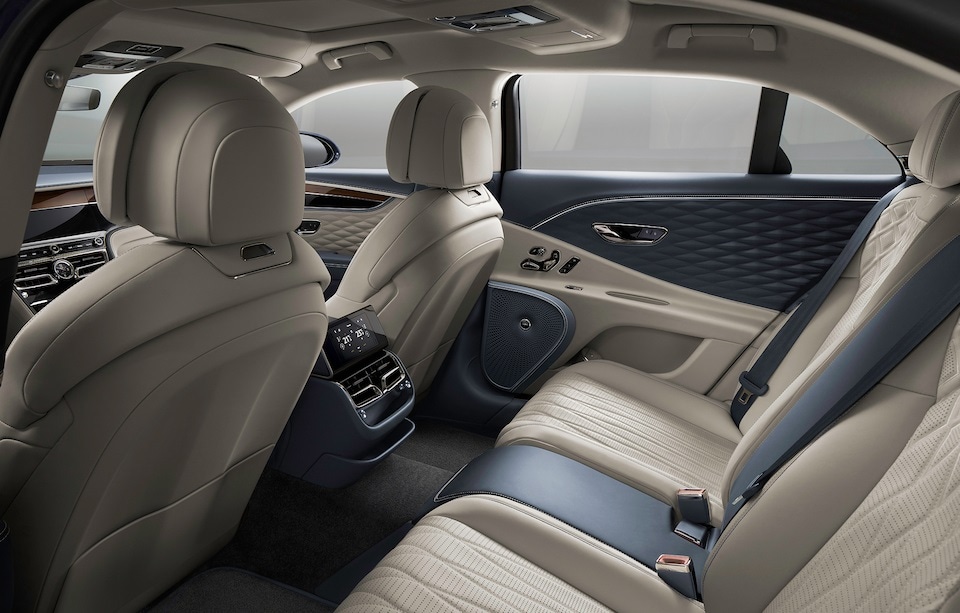 What's New In The 2020 Bentley Flying Spur?
The 2020 model is released with a third-generation redesign and features updated technology, a revamped exterior sedan styling, and added performance. The Bentley designers wanted to ensure that drivers of the 2020 Bentley Flying Spur felt the iconic Bentley sedan vibe, but with the added modernized qualities of a brand-new 2020 model.
Interior Luxuries That Surpass All Other Brands
Drivers and passengers alike are welcomed to relax in the extravagance that is the Bentley Flying Spur cabin. The number of craftsmanship hours that it takes for the interior to look the way it does in monumental and can be appreciated no matter if you're gripping the leather-trimmed steering wheel or you're sinking into the leather seats in the back. You can customize your interior with 15 standard leather colors and eight optional dual-tone veneer colors for the wood trim. There are also many comfort amenities that are prepared to make your journey that much better. These include a seat massage function, ventilation, and heating features, as well as many other gorgeous details.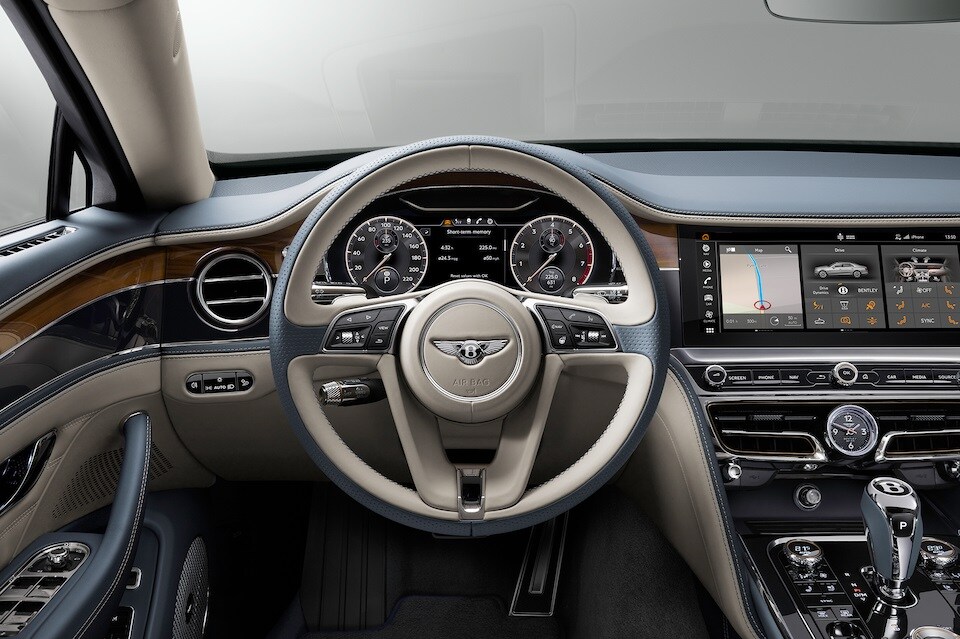 Technology For All
The 2020 Bentley Flying Spur allows you to stay connected with a standard 12.3-inch center touchscreen display. This display can disappear with just a push of a button, allowing you to have the old-school Bentley feel without all the bells and whistles. There is also an available removable touchscreen remote for those in the back to use as well as an available rear-seat entertainment package, which comes with two Android tablets attached to the front seats. Add on the Naim audio system as well to have 19-speakers of pure sounds throughout the entire cabin.
High-Performance 
With a 6.0-liter twin-turbocharged engine, the Bentley Flying Spur is prepared to take you from zero to 60 miles-per-hour in just 3.7-seconds. It also has a top speed of 207 miles-per-hour and can produce up to 626-horsepower and 664 pounds-feet of torque. That's plenty of power to take you around Middlesex County, Morris County, or Bergen County with ease.
Visit Bentley Parsippany To Learn More About The New 2020 Bentley Flying Spur
The 2020 Bentley Flying Spur sedan is now in our showroom. If you're interested in the new 2020 model, we suggest contacting us or visiting our dealership to discuss the final details. Our team would love an opportunity to talk about this outstanding model. Feel free to contact us via the phone, text, or online chat or visit our Bentley Parsippany dealership at your next convenience. We are also available to help you test drive the 2020 Bentley Flying Spur of your dreams.
Test Drive a 2020 Bentley Flying Spur